December 6th, 2013
This holiday season, delight your users with pixel-perfect deliciously retinafied web sites and apps—my book Retinafy your web sites and apps is ON SALE, but just this weekend (December 6 through 8).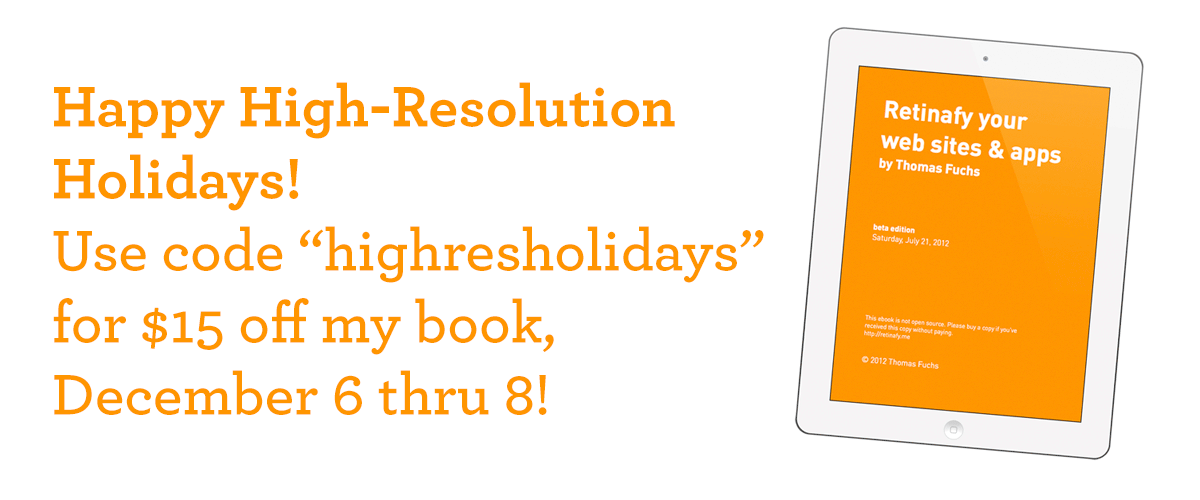 Use coupon code highresholidays on checkout for $15 off the regular price! 🙂
Get it for yourself or a beloved designer or developer!
Tweet